Chris Kessaris, guitarist of Massachusetts death metal band Parasitic Extirpation sat down with us to share some of his musical experiences and to enlighten us with the many projects in which he is involved.
As a young man in his early 30's, Chris (second from left in band photograph above) has quite the number of achievements under his belt. From his band Parasitic Extirpation, a number of SoundCloud accounts and projects in which he does his own renditions of classic Nintendo Entertainment System and WWE songs, Chris is an extremely busy man. At one point in time a guitar instructor, Chris has a knack for learning and teaching. Graduating several years ago with a degree in music, Chris remains a student of music. He told us that he will never be where he wants to be with his music, and ever since the day he heard guitarist Chris Broderick (Megadeth, Nevermore) many years ago, the talents expressed by Broderick pissed him off (in admiration for his skills) so much that this became the leading cause in his drive to constantly be improving upon his own talents.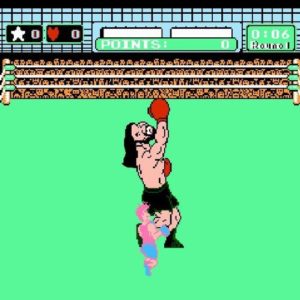 Growing up, Chris initially dove into piano playing in which he cites his friends father and his grandmother as a source of inspiration, before transitioning to guitar at the age of 11. The first noteworthy experience with an artist that Chris had was that of Dimebag Darrell, famed guitar legend of the band Pantera, and personal idol and influence of Chris'. Chris wrote his first song, which was an untitled track, when he was 13 years old, that consisted of dual-layered guitar work and what he expresses as something that sounded very much along the lines of Metallica's Fade to Black.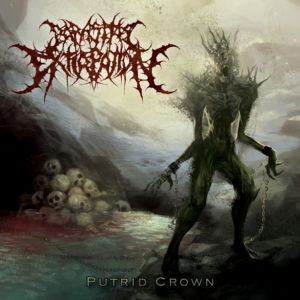 Delving a bit further into Chris' guitar work, he discussed his creative experience and told us that when it comes to composing death metal songs, he writes with the purpose of something you've never heard before, and that will take you aback. His other writing in the metal genre consists of creating melodically heavy songs, full of harmonies, and he simply describes the process as: "picking up the guitar and playing what comes to me." hris states that the major and minor music scales are overplayed, so he enjoys using a wider palette of exotic scales to breathe new life into creation.
Chris and Parasitic Extirpation continue to evolve as a band and tour the United States, looking for people to come out and have a good time with them, while head banging their asses off. From the bands blast beats toshredding their own assess off, they look to bring a straightforward presentation of chaotic heavy music to the table, so that 30 minutes later you'll be happy with what you heard and witnessed from them. Chris hopes the band will continue to play as many shows outside of the Northeastern United States region as possible, and eventually tour Europe and Japan.
Before we wrapped up our time with Chris we asked him some words of advice he might have to offer other artists out there, and he told us a few things:
Aim for your own pleasure.

Express yourself in the way you see fit, regardless of what type of art, don't worry about what others say.

Don't record yourself, get a fresh set of ears.
We want to thank Chris for taking the time to sit down and discuss his musical experiences with us. Make sure to check out Parasitic Extirpation's latest album release Putrid Crown.
Parasitic Extirpation Bandcamp
https://parasiticextirpation.bandcamp.com/releases
Parasitic Extirpation Facebook
https://www.facebook.com/parasiticextirpationband
Chris Kessaris (KES) SoundCloud
https://soundcloud.com/chriskessaris
Nitro Party SoundCloud
https://soundcloud.com/nitro-party
Perchance To Dream SoundCloud
https://soundcloud.com/perchancetodream3hm
Chris' signature line of guitars
http://www.blakhartguitars.com/roster
You can reach Chris at ChrisKessaris@gmail.com