I had the chance to interview Emmy-winning sound designer Jeff Whitcher. Jeff was nice enough to give us some insight into his musical history and how he got to be where he is today in the industry – and I'll tell you one thing, it sounds like a lot of hard work.
Interview:
I've always been nose-deep in music. I personally started my music path with the saxophone way back in elementary school, but have been playing guitar for a good thirteen years since then after seeing a buddy of mine nail the 'Crazy Train' solo when we were about fourteen years old. This inspired me more than any artist I was listening to at the time, and I decided I wanted to devote myself to an instrument.
Can you tell me a bit about what the inspiration behind your work consists of? What was it that made you get into music when you were young? Walk me through your process a little bit.
My musical path started in grade school and was slightly left-of-normal, to say the least. I started on piano and was very much into the band KISS at the time. At piano recitals, when other kids were doing their classical pieces, I was playing 'Beth' and 'Shout It Out Loud.' After about two years of lessons, Van Halen I came out and the guitar was quickly acquired and studied. That was a life-changing event for me. I played guitar in various bands throughout high school and college, still keeping up my keyboard and synth chops and interests, but always discovering and learning new things about the guitar. I studied recording arts at Loyola Marymount University in Los Angeles and received my B.A. in communication arts/recording. I thought I was going to embark on a musical career but was inspired by a teacher and his class on Post Production Audio for film and television. Music continued to be a passionate hobby during my career as a sound designer and sound effects editor. Then, in 2014, I realized that there is so much cross over in modern, hybrid scoring between sound design and music, that I decided to merge my two passions and segue into underscore composing.
In regards to a certain strong aspect of your work, how did you develop that trait?
Though I am heavily inspired and influenced by certain film composers (Thomas Newman, Cliff Martinez, Clint Mansell, and Trent Reznor), I ave more of a leaning toward the world of television composing. Having been a sound editor and sound designer for various television projects over the years, I appreciate the weekly deadline. Yes, there's a lot of pressure, but there is a definite end goal and due date, and that helps keep me focused. Some of my favorite television composers (Sean Callery, Ramin Djawadi, John M. Keane, and Blake Neely) are such proliic, monsters of talent, it is really incredible to see them crank out such amazing work week after week. I try and soak in as much as I can from them, scouring YouTube interviews and really studying almost everything they produce.
Do you prefer one form of work over another? Sound designer over sound effects editor? Tell me a bit about your creative process.
The creative process for me, having been a sound designer for over 20 years, starts with sounds. I have worked on so many sound-editing projects where I've needed to accentuate the emotional qualities of the picture with sounds. For me, identifying the emotional characteristics of certain sounds and then placing them against the picture – at the proper moments – is typically my path toward crafting music. Often times, I like to start with non-musical sounds – glass, metals, bowls, strange percussion, etc. – and then, when I have a few pieces working with picture, I'll embellish with traditional instrumentation. For more conventional, straight-ahead projects, it always starts with the theme. I just finished the score for a very emotional documentary and really tried to create a score that was rich with feeling but not overly sad or tragic. I wanted the music to be in line with the story; hopeful and moving forward, healing. Once I had the main theme, I was then able to create variations of that theme with other instruments and tempos.  I am thankful that the director and the clients appreciated the work and felt that the music creatively added to the project.

I guess I would consider myself to be an exploratory sound artist – I'll never 'arrive' or reach a peak. When one summit is scaled, there's always another one just beyond. I think of myself as an artist on a sound journey, traveling and discovering new synths, new sounds, and new ways to make and use sound to create an emotional response in the listener.
What are the main challenges you face in putting out new work?
The biggest challenge for my journey as a composer is getting my music into the right hands. There are a lot of musicians and composers chasing after film and television work and it is an uphill battle trying to network and connect with the right people at the right time. Aside from trying to craft the best music I can and writing the most creative, inspiring music that I'm able to, I also spend a good deal of time taking advantage of social media and the opportunities social networking affords people today.
Who tends to be your audience for a majority of your work? Do you prefer creating for a certain audience over another? Say, an action-based TV show versus a western set video game?
The dream project for me would be to score a dark, dramatic thriller TV series. I love espionage and spy stories, and I really enjoy twisted, offbeat, strange stories as well. A nice, creepy horror is always thrilling.
What type of gear and software do you use during production and in post production?
I have a studio in my home with a full Pro Tools surround set up. I have way too many hard drives (laughs) to manage all of the fantastic material from SampleLogic, 8dio, Spitfire, Cinesamples, Spectrasonics, Vir2, Heavyocity, Native Instruments, the list just winds along to infinity. I'm always chasing new sounds, synths, and tools and love the process of exploration.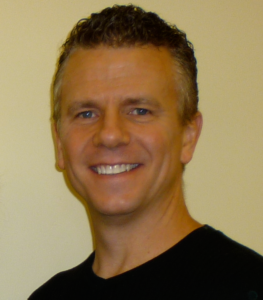 How many instruments are you versed in? How many do you typically write with?
I mainly write on an 88-key controller keyboard but I do add guitar(s) as needed. I love playing instrumental rock guitar (Joe Satriani, Steve Vai, Rush, etc.), and occasionally, have the opportunity to add some rock and roll spice into some pieces. I also dabble with ukulele and mandolin and am doing some research on bowed electric guitar – lots of interesting sound possibilities for the right project with bowed guitar.
Do you have any favorite musicians? And is there anybody in your field that really drives or inspires you to get better at honing your skills within your craft?
Sean Callery and Blake Neely are two of my favorite composers. I have known Sean for years working on the Fox TV show, '24.' I was the sound designer and Sean was the composer. When I told Sean I wanted to segue into music composing, he was so gracious and open with his knowledge. He has an incredible studio and set up and is so inspiring to be around. I am in awe at the amount of material both Sean Callery and Blake Neely produce; I don't know how they do it. They both know so much about music and have their systems perfectly dialed in for their workflows. They are the masters and I am trying to glean as much as I can from them.
What's your favorite type of creative work to be involved in? Film, TV, video games? I might not have known it until now, but you've been a big part of a lot of work I love, in all of these categories. Surprisingly enough it was Red Dead Redemption that stood out to me most. I feel that this is the most well crafted game from Rockstar Games to date, from all angles- story, character development, music, gameplay, etc.
My sound career has been incredibly blessed, especially in the TV world of sound editing. I am truly humbled when I look back on that work. I've been fortunate to have been a part of some incredibly creative teams – terrific foley artists, gifted re-recording mixers, wonderful supervising sound editors – as well as been a part of some amazing projects. It always comes down to the projects and the people: writers that craft an intriguing story, directors and actors that execute that story, editors that assemble the pieces, etc.
I want to thank Jeff again for taking the time to dive into his creative life and share some of the experiences and processes that have made him so successful in the realm of sound design and editing. We wish you all the best and continued success with your endeavors.
If you would like to learn more about Jeff or see a list of work he's created, you can check out his IMDb page and follow him at the following social pages.